Discover more from Ajalaress
Helping YOU travel the WORLD to create lifelong MEMORIES
Hey Travel Lover!
Airline Alliance…Do you know how helpful they are in these times? I'll tell you two short stories about two Grandmas, one stranded in Nigeria, the other stranded in the United States. Let us call Grandma going back to US, Grandma US and Grandma returning to Nigeria, Grandma Nigeria.
What exactly is an airline alliance? It is an alliance between different airlines to enable them extend their network and better serve their clients. The three major airline alliances are Star Alliance, Sky Team and Oneworld. It affords one convenient International flights booking as well as recognizing your frequent flyer status across different airlines.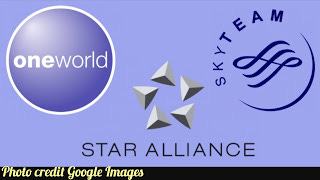 Grandma US ought to have left Nigeria July 1st for the United States, but her flights kept on being rescheduled by the airline. As at September 26th, Grandma US was still in Nigeria. Then her daughter utilized the power of airline alliance and got her a flight to depart Nigeria in two days at no extra cost. She shared this tip with me which I tucked into my tips tool belt. Grandma US is happily back home.
Fast forward to 04th October, I was having a discussion with Grandma Nigeria's son, who informed me his mom had been stranded in the US for some months, same airline not coming to Nigeria issue. I shared the airline alliance tip and urged him to give it a shot. Guess what? Grandma Nigeria is on her way to Nigeria tonight….YIPPPEEEE!!!
I always ensure when booking my flights to check the airline alliance and use my applicable frequent flyer number for the airline.
So Travel Lover, if you know someone that knows someone that knows someone who is stranded due to flights being rescheduled endlessly, feel free to use my free tip for the day.
Ciao…
Ajalaress