Discover more from Ajalaress
Helping YOU travel the WORLD to create lifelong MEMORIES
Hey Travel Lover!
When you decide you want to travel, you want to experience the three Rs, Rest, Relax and Rejuvenate, how do you pick your destination? What inspires you? What makes you say YES to a destination?
There are several things that aid my decision in picking a destination and I will be sharing three such things with you today.
Books (Novels)

Movies & Documentaries

Other People's experience
When I was younger, I read novels voraciously and loved being transported to the exotic places mentioned in the books. Places like Venice, Monaco, Greece, were described with adjectives that made visiting a must for me. Reading about "Gondolas" in Venice, "Grand Prix" in Monaco and "The Parthenon" in Greece, I knew without a doubt that I would tick those names off my bucket list.
I also loved watching movies, I still do and when an attraction is depicted in a movie, it makes its way into my bucket list. Seeing the Eiffel Tower - Paris, Statue of Liberty – New York, London Bridge - London, Marina Bay Sands - Singapore, Golden Gate Bridge – San Francisco, on screen, I knew I had to see them up-close.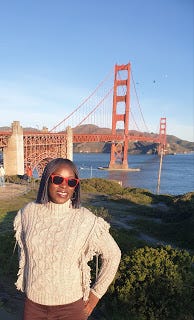 Finally I like sharing my travel stories and listening to where others have travelled to. Whilst listening to the stories and looking at pictures taken at the destination, if I get captivated, it makes its way to my bucket list. A particular picture that made me visit a destination was the Wonderland sculpture in Calgary, Canada. There was something about the 12-meter tall mesh sculpture that seemed to say, COME.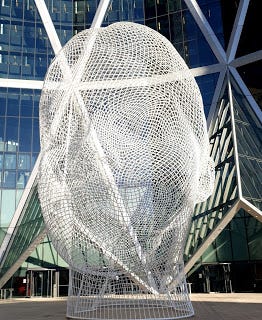 My bucket list is quite long and I am happily ticking off and adding new destinations…
So Travel Lover, what inspires you to pick a travel destination? Any outrageous, out-of-this-world reason?
Till Next Time!
Ajalaress