Discover more from Ajalaress
Helping YOU travel the WORLD to create lifelong MEMORIES
Welcome!!!
Hey Travel lover😉
How are you doing? First post alert!!!
My name is Ajalaress and I am based in Nigeria. I grew up in the little town of Sapele (which I personally refer to as sleepy town) in Delta State . I currently work in the financial services industry and I LOVE LOVE LOVE to travel!
I remember how as a little girl, I longed to listen to my dad whenever he came back from a trip, I loved to listen to details about the new place he visited, how he got there, what he did, what he ate, what he saw… it was and has always been intriguing to me. Then, one beautiful holiday, we went with my dad on a trip and I saw my first waterfall ever, I got hooked. There was so much to see and do in the world.
Travelling to me is much more than the physical act of getting on the plane or the car, it starts when I decide to visit a destination…. I get excited from the planning, where will I stay? What will I do? How long will I stay? When I eventually visit the place, the joy I feel, PRICELESS! The fact that I'm learning new things, seeing new things and experiencing new things....oh la la!!!
So travel lover, when you stick with me, you get to go on numerous journeys through my eyes and my pen, you also get inspired on where to go for your next trip based on my itinerary or future itinerary. Finally, with personal experience shared, you get tips on what to do and what not to do when travelling so your experience is better than mine 😊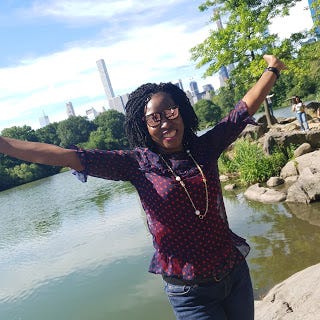 Till my next post, Arriverderci…